3 phases soft wire VVCM
SKU:

VVCM-3 Phase
Application: used in construction, civil electricity transmission and distribution...

Conductor: Cooper (Cu), Aluminum (Al)

Insulated Cover (PVC, XLPE,...): Is used the new raw materials, applicable with technology standard

Conductor Wire: Imported copper and al, purity, high electriccal technology standard, good conductor, low resistance.

Applicable with

QCVN 04:2009 by ministry of science,

technology

& Applicable with insulated electrical standard production

0.6/1KV. Especially IEC 60227.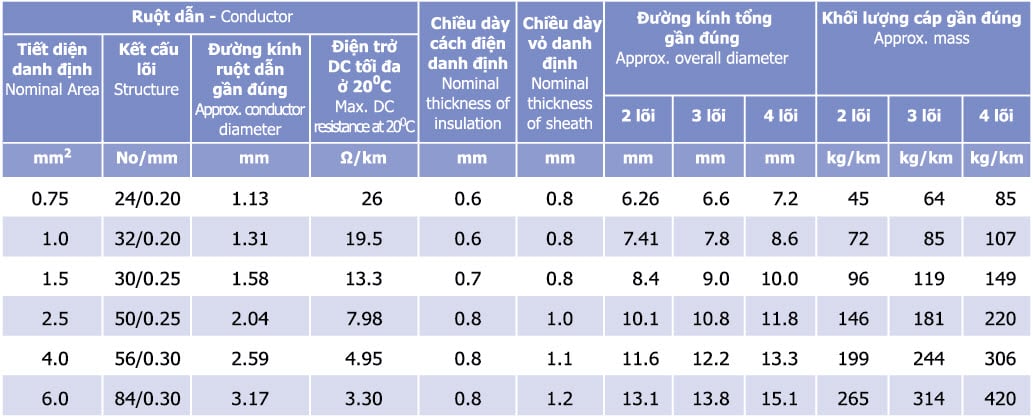 Voltage level: 300V/500V

Construction: Cu/PVC/PVC

Conductor: Annealed plain copper

Insulating sheath: PVC

Sheath: PVC